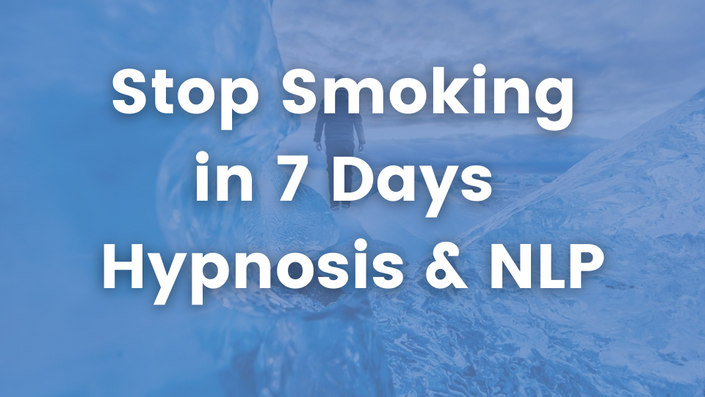 Quit Smoking SPECIAL OFFER - 7 Days of Guided Hypnosis & NLP Sessions
Beat the Recession
Watch Promo
Sign Up!
95% Success Rate
in Study with 5000 Smokers!!
Do you want to stop smoking - but it just seems too hard?

Do you want to find an easier way?
Then Sign Up Today!

Choose "BEAT the RECESSION" at checkout and
Save Half OFF the Program!!


- Instant Access -
Habits are learned at the subconscious level.
Smoking is a Habit.
This program helps you unlearn the smoking habit at the subconscious level...with 7 Days of Guided Hypnosis Sessions.
STOP SMOKING in 7 DAYS

Daily Guided Hypnosis Sessions!

Simple TIPS from Evidence Based Research that works!

NLP Techniques to Crush Cravings

Journal Exercises To Boost Confidence
From the moment you sign up, and every day for 7 days, you will enjoy a Guided Daily Session leading you step by step towards your quit date.
During these 7 days, you may continue to smoke!
By the time your quit date arrives, you will be ready to quit!
But, you might quit BEFORE the Quit Date arrives on Day 7....many people do...from listening to the Daily Guided Hypnosis Sessions.
What to Expect
For 7 days
Listen to a Daily Guided Hypnosis Session - Guided Visualization
- PLUS -
Learn Easy Tips to help you quit the habit.
By the end of this program you will...
Be Able to Stop Smoking - WHEN you Want To!
Believe That You Can
Be Surprised You DO Want to Quit
Feel More In Control
you will...
Notice Cravings Disappear
Take Control of that Habit
Feel Proud that You Did It!!
Course Curriculum
Welcome
Available in days
days after you enroll
Hypnosis Day 1 - The Kick-Off
Available in days
days after you enroll
Hypnosis Day 2 - Momentum
Available in days
days after you enroll
Benefits of This Program
Hypnosis helps you make changes on a deeper level...

Boost Your Desire to Quit
Smash Triggers
Control Cravings
Increase Confidence- Believe you can do it
Build Momentum - don't quit until you are ready
Discover how to Enjoy Life as nonsmoker
By the time you reach your Quit Date - 7 Days from the time you sign up - quitting will become easier than it has ever been before.
Client Comments After the Program
"Doing really well, have not had a cigarette. Have not wanted one, have not had a craving for one, even thought about it." Jennifer, mom (age 35)

"It is so good to quit the smoking but even better to know my mind is so strong and I did it. Amazing!" Matt, (age 30)
"My sense of smell and taste and lung capacity are returning to normal. I have been pleasantly surprised." Bonnie, (age 76)
Do you ever feel embarrassed sneaking around to smoke?
Do you ever feel like that cigarette has taken control of your life?
Would you like to know that you can quit smoking for good?
Signing up today can give you back control over your life!
Why This Program Works:
Daily sessions combine the power of guided hypnosis and NLP (Neuro-LInguistic Programming) to help you "be ready to quit" by the time your quit date arrives!

Plus, this specialized program includes the "secret ingredient" that makes all the difference between someone who starts smoking years later vs someone who quits smoking for good.
Hypnosis and NLP techniques have been used for over 70 years by entrepreneurs, performers, and pro athletes to change habits and be successful. Here are just a few:
Adele (Singer)
Albert Eienstein (Physicist)
Britney Spears (Singer)
Bruce Willis (Actor)
Charlize Theron (Actress)
Drew Barrymore (Actress)
Ellen DeGeneres (Comedian)
Helen Reddy (Singer/Actress)
Henry Ford (Entrepreneur)
Jack Nicklaus (Pro Golfer)
Jackie Kennedy (former First Lady)
Jimmy Connor (Tennis Player)
Lily Tomlin (Comedian)
Matt Damon (Actor)
Mozart (Composer)
Nikolas Telsa (Inventor)
Princess Diana
Richard Branson (Entrepreneur)
Thomas Edison (Inventor)
Winston Churchill (Prime Minister)
Wynona Ryder (Actress)
Hypnosis & NLP work for the famously successful but they also work for those living behind the scenes - it works - for everyday ordinary people with everyday ordinary problems.
By combining NLP with Hypnosis you are ramping up your ability to successfully kick the habit this time. But you will do more than quit smoking - you will gain a new life - better than ever before.
Would you like to reclaim that small fortune that has been burning up in smoke?
Do you want to take back control?
Enroll in the Program Today.
This Program Gives You:
Daily Support Sessions
Video or Audio - to watch or listen
PDF worksheets to help guide you
Guided Hypnosis Sessions - sit back and listen
Guided NLP techniques to create a mind-shift around smoking
Guided exercises to smash triggers and gain control over cravings
Super-Charged Quit Date on Day 7
Multiple hypnosis sessions and NLP techniques on the Quit Date
Support After Your Quit Date
Transformational Coaching Tips to Enjoy a Life Beyond Cigarettes
Learn the Secret to Becoming a Happy Nonsmoker
You can expect to feel a shift happening even before your quit date arrives.
Some people even quit before Day 7.
and the good news is (and this is good) IF you ever need a boost in the future - you will be able to return to this program and get back on track again.
So truly you cannot fail.
The most exciting part is not the quitting smoking, but the absolute joy and thrill that comes from being free from control and deciding how to spend all that Free time and money - that cigarettes were stealing from you.
More Client Feedback:
"You are the best in the field of NLP that I have worked with and I appreciate what you have done for me."
Rex, Entrepreneur (age 42)
"When the shifts occur they seem to embed so completely that they seem to become invisible"
Susan, Director Finance Dept (age 65)

Your Instructor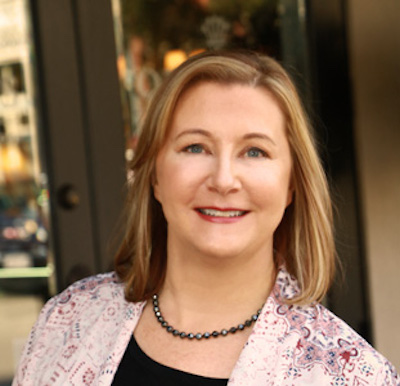 Becky Hays, Certified Master NLP Life Coach & Hypnotherapist, offers programs and services to help you live a better life.
Since 2007 Becky has held private coaching sessions with guided hypnosis & NLP therapy in her downtown Austin office and with remote clients from Hawaii to NYC and beyond. Remote sessions available by phone or video. www.open2transformation.com
Member of National Guild of Hypnotists
Member of National Society of NLP
Presenting Faculty Member at International Convention of NGH
In 2010 Becky co-produced the groundbreaking documentary Beyond Belief. This film explores the Power of the Subconscious Mind, and how subconscious "limiting beliefs" can keep people stuck, while tools such s hypnosis and NLP can help people make amazing changes in their life.
One decade later, in 2020, the film is still in distribution available on amazon, and through a global distributor, and has been used by NLP Training Centers around the world.
STOP SMOKING CIGARETTES in 7 Days
with Hypnosis & NLP Online Program
Do you still have doubts?
Then note this fact:
Smoking is a learned habit.
Hypnosis helps people to change habits.
Any habit that has been learned - can be unlearned.
Even if it feels like you have been a smoker your whole life, remember this simple fact.
Everyone was born a nonsmoker, including you.
Smoking is something you learned how to do and that habit can be unlearned.
What's Stopping You?
Maybe you aren't quite sure you want to give it up?
Perhaps smoking feels like a 'friend' - that you don't want to lose.
That is a common feeling.
But in reality that friend, is a secret enemy, that has been robbing you blind, and stabbing you in the back. This program helps you turn around and open your eyes to see that traitor that is betraying you and ruining your life.
Are you tired of Bad breath? Yellow teeth? Stained fingers?
Afraid to get 'old' before your time?
Can you see how this 'friend' has been controlling your life?!
When you end that bad relationship - your life begins to get better!
A wise person once said - some problems are 'good' problems to have!
Here is a GOOD problem to have:
What will you do with all that FREE Time and Money you gain - after you quit smoking?!
Now THAT is a good problem to have - and can be thrilling to figure it out.

For now, all you have to decide is - to take action - to take the next step - to Sign Up today and get the ball rolling.
After you enroll, you will still have 7 days to smoke - and you will be a different person by the time you sign up and reach day 7 - your Quit Date.
One Click Gets the Ball Rolling!