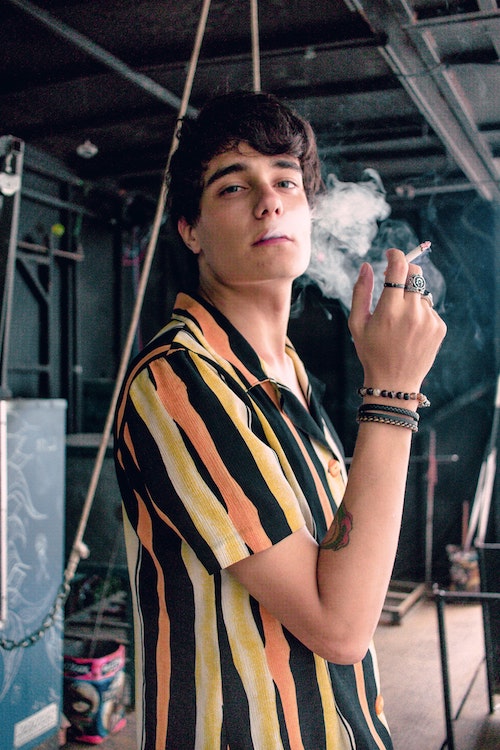 Too Cool for School?!

Smoking used to be cool, until, it's not.
Cool Kids and Movie Stars became the Tobacco Industry's #1 Free Marketing Funnel to promote their product (and easily control and manipulate YOU!)
Are you tired of being controlled?
Controlled by the Corporate Execs in the boardroom, and, by that cigarette that pretends to be your best friend, while taking control of your life?
Then Read below for Tips on how to make quitting smoking easy.
These simple tips below can make the difference between Success or Failure.





The Inspiration

Tips to Quit Smoking (below) are from the online Quit Smoking Hypnosis Program.
This online program, created by Master NLP Hypnotherapist Becky Hays, gives you instant access to Daily Guided Hypnosis Sessions, NLP Techniques, Journal Exercises and Guided Visualizations, sprinkled with Evidence Based Research, to make quitting smoking easy.
Go See - What You Get!


Designed By:
Becky Hays,CH/MNLP
Master NLP Hypnotherapist
www.open2transformation.com

Secret to Quitting Smoking
The Self Image

One day a woman came to see me for help. After quitting smoking 30 years ago, she started smoking again.
How is this possible?!
How could she start smoking again after 30 years?!?
A: The Self-Image...
This is the secret to quitting smoking for a lifetime.
You have to update your Self-Image - at the 'subconscious level' - and become a New You.
This is a major benefit of the Quit Smoking Program with Guided Hypnosis sessions.
The side effect of quitting smoking is how you will automatically update your self-image at the subconscious level, by listening to Daily Guided Hypnosis Sessions.
You will remove limiting beliefs, to become who you "want to be", to change what you believe about yourself, and to expand what you are capable of accomplishing in life.