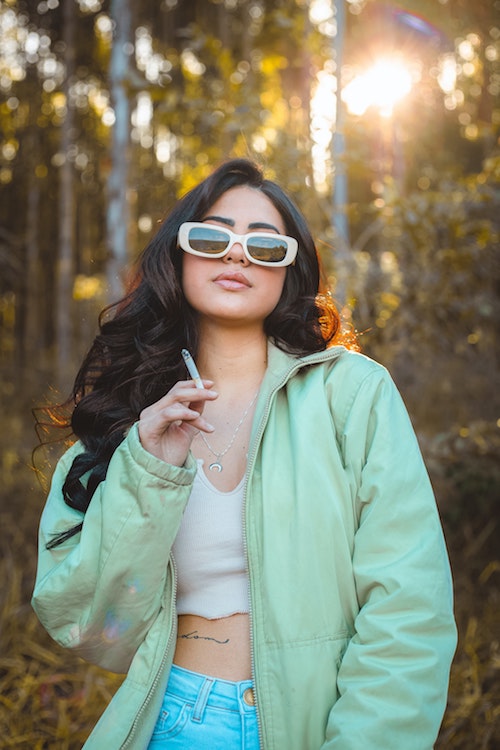 Easiest Way to Quit Smoking!

The Pink Haze NLP Technique

On Day 7 of the Quit Smoking Program you get an Awesome Blend of Guided Hypnosis Sessions and NLP Techniques to help you quit smoking for good.
These methods on Day 7 were tested in a study of 5000 smokers, with a 95% success rate.
The Pink Haze Technique is an NLP Exercise, included in your Day 7 Quit Date.
This fun exercise helps you break away from future self-sabotaging "triggers".
Learn More about The Pink Haze below, or, check out the Quit Smoking Program Here.



The Pink Haze...
What is it?
How can it help me quit smoking?
The Pink Haze NLP Technique can break apart one of the most challenging (and subconscious) triggers that makes people start smoking again:
THE TRIGGER:
"being around other smokers"
But WHY does this happen?
Why does it make you want to smoke when you see other smokers?

Nonsmokers can be around other smokers, and have no desire to smoke.
That means, this trigger was learned, subconsciously, and can be Un-Learned.
This "subconscious" desire is triggered by...
Seeing other smokers, or
Seeing the cigarette, or
Smelling the smoke.

But. REMEMBER, this Trigger had to be learned. When you were a baby, you did not see people smoking and then suddenly want a cigarette!
You "learned" to do this, sometime between the day you were born and today.
And you can UN-Learn that trigger.
The Pink Haze exercise will disconnect that trigger....to disconnect that desire...so you can enjoy being around your smoking friends without smoking.
The Pink Haze teaches your subconscious mind to "ignore" the sight of people smoking, or the sight of a cigarette (or even the smell of smoke).
Of course you will still "consciously" see people smoke - but your subconscious mind filters out those images.
You already do this filtering, naturally, and subconsciously:
You filter out background noise while watching a movie.
You filter out the white space on the page of a book in order to see the black text.
And you can quickly teach your subconscious mind to filter out 'seeing' people smoke, so that being around them is no longer a trigger.
It was evident this session works, when my client Jennifer commented how she could pass by people smoking and it doesn't bother her, she doesn't even smell it.
Your mind is that powerful...

The Quit Date Sessions
Smoking Cessation Program

95% Success Rate in Study of 5000 Smokers
Outline of Smoking Cessation Program
Watch Free Previews Below